I am a retailer of Drybees nappies and just wondered if anyone else has tried these and what they think of them? I'd love to hear some feedback
I have been trialling one for a short time on ds, and so far it is working really well. The suedecloth is lovely and soft, and there is an elasticated pocket at the top so keeps the insert in place without popping out.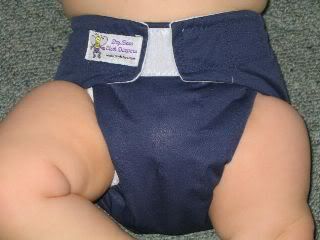 The sizings run very large .. my 10kg baby is at the outer limit for Medium size but the Larges are HUGE so he will be in it for a bit longer yet .. I would think 11.5-12kg.
Dh LOVES this nap because of the aplix closures and with big fumbly hands is easy to put on.
I think they are quite good! would love to hear some more feedback on this nappy.