I got some Ecobubs covers for my hire kits, but they were so cute I had to try them on Miss A.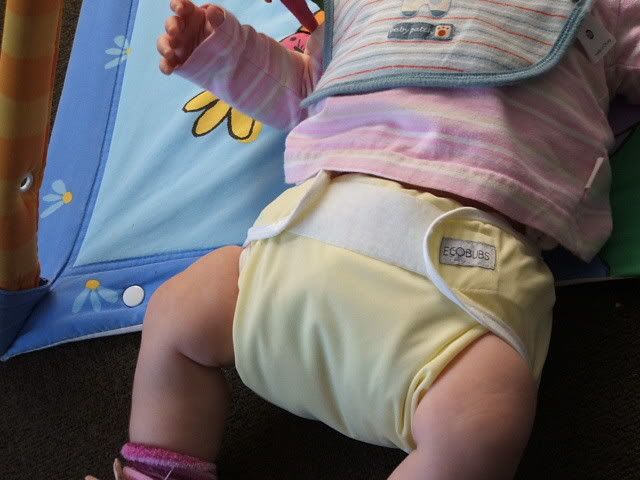 Dh really liked the fact that it's so light - just a single layer of PUL. He thinks it'll be great for the summer. The fit on my 6kg/61cm girl is great, with plenty of room to grow, but they should suit the smaller babies that hire my kits out too. I like the way it is tight around the waist without being too tight around Miss A's generous thighs.
I was really impressed with the quality of the sewing too - the FOE is sewn nicely and finished well (much better than my efforts!), and the fold back tabs for the velcro are cleverly done - they're a loop fabric so they are really soft.