Quilt design... what layout would you use?...
Posted: Thu Dec 27, 2012 7:23 am
I am planning Will's quilt. He's chosen the Johnny Yanok jungle prints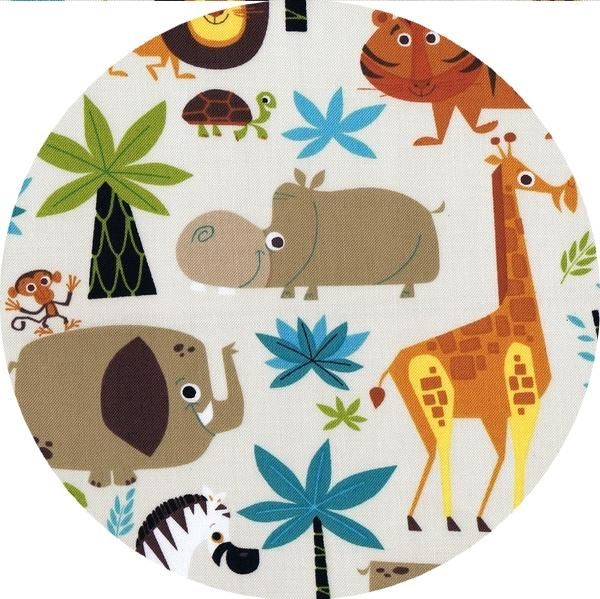 Though in my fabrics the cream ones are a darker background than shown there. There is also a darker brown background version - if anyone has any of this to destash I would love to hear from you
And I'm going to buy some solid(s) that work well with those too (probably go for the browns/orange - will take them all in & see what works)
I've been looking on Pinterest for ideas, I want the jungle pieces to be a reasonable size to appreciate the little items.
What layout would you choose with these?
And while I'm at it, I'm going to make a black & white quilt for our bed. What the the design that you would use for an adult b&w quilt?
(Photos of James' just finished I Spy quilt to come when it stops raining! I can't get a photo that does it any justice when it's soooo gloomy outside)