It is
International Babywearing Week
Sept 21-28th, and
Slingbabies is celebrating
!
This year we have a wonderful cause -
our littlest sling-babies in NICU

, National Womens' Hospital.
We are showing our support for the

Kangaroo-Care

initiative and will be donating special Slingbabies Stretchy Wraps to Starship!
So now its time to start raising some money for our littlest sling-babies....
......Raffle now available online! 1st prize hamper has a BECO in it and there is a fantastic runner up prize too.
$2 for one ticket $10 for six tickets
PM me or Email to slingbabies_raffle@hotmail.com (slingbabies_raffle)and you will be contacted with all the details.....
First Prize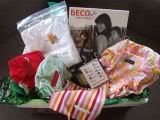 Beco donated by Mothers Instinct
Peke Moe sleep sack donated by Peke Moe
Amber Teething Necklace donated by Aquabub
Kids Sling donated by Scamps
Hat donated by Made It Baby/Little Kiwis Nest
2 x Medium pocket nappies and I Spy Bag donated by local WAHM
Second Prize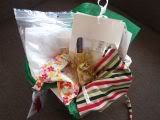 Peke Moe sleep sack donated by Peke Moe
Amber Teething Bracelet donated by Aquabub
Pipi Child Top donated by Tweedle
Hat donated by Made It Baby/Little Kiwis Nest
I Spy Bag donated by local WAHM