Please vote for your favourite!
(Please excuse the blurry photos - was jiggling a grumpy J while taking photos)
Loveable Leopard
- a leopard velour pocket with a tail and matching hat with ears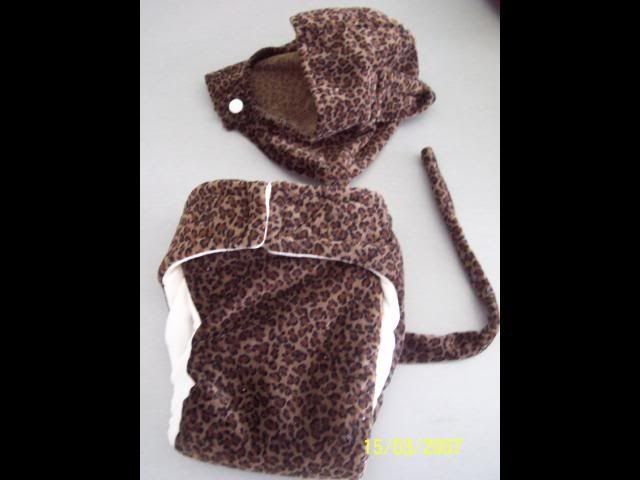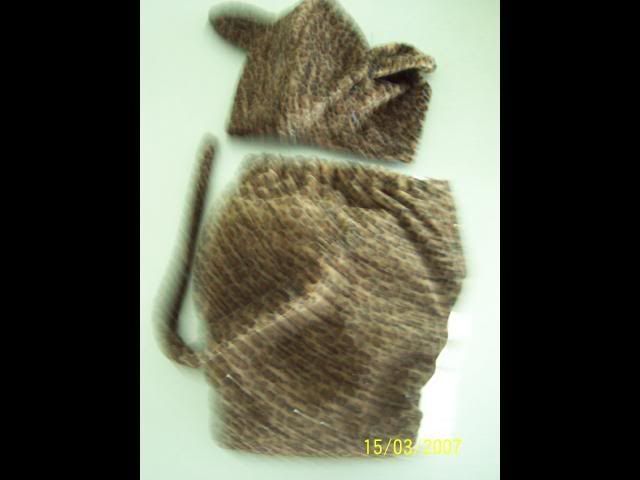 Rainbow snail
- a white PUL pocket with rainbow PUL trim and an applique snail on the back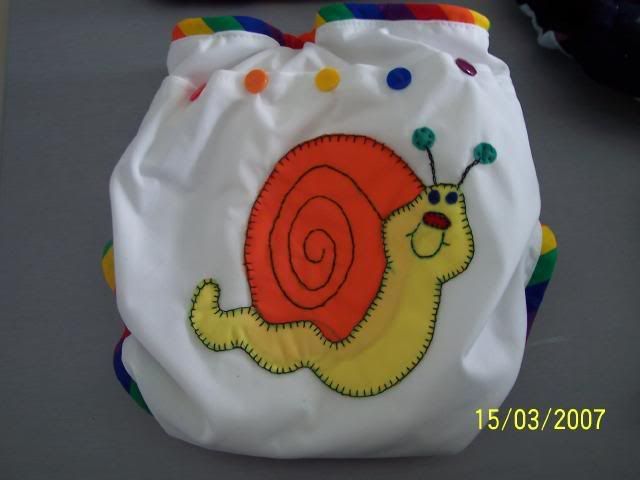 All pieced together
- a side snap cover made out of wool fabric pieces.
My Mum loves me!
A front snap fitted with purple microfleece, and appliqued with hearts and the words "my mum
s me. With a matching nappy for a dolly!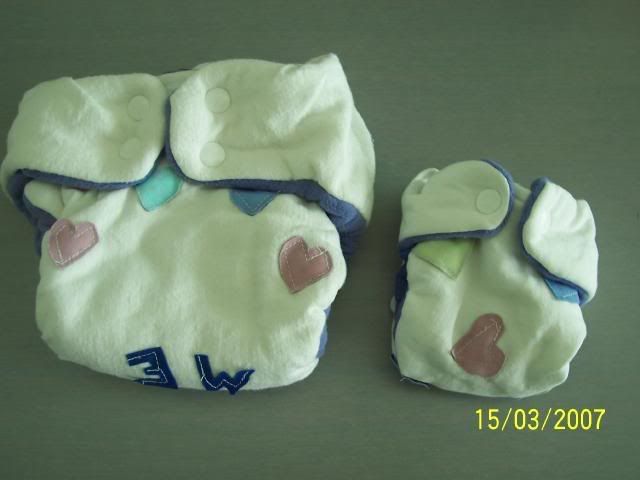 Lion around
- a crocheted woollen wrap with lions on the tabs (note the two different types of Tekapo varigated wool used)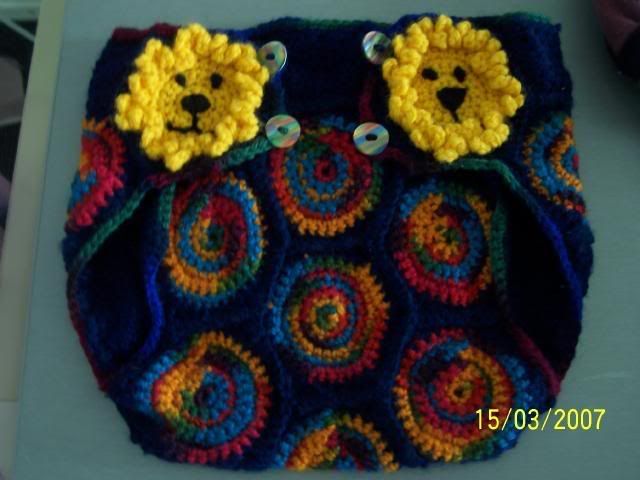 Gotta touch
- a patchwork side snap fitted with names of the type of fabric embroidered on the patches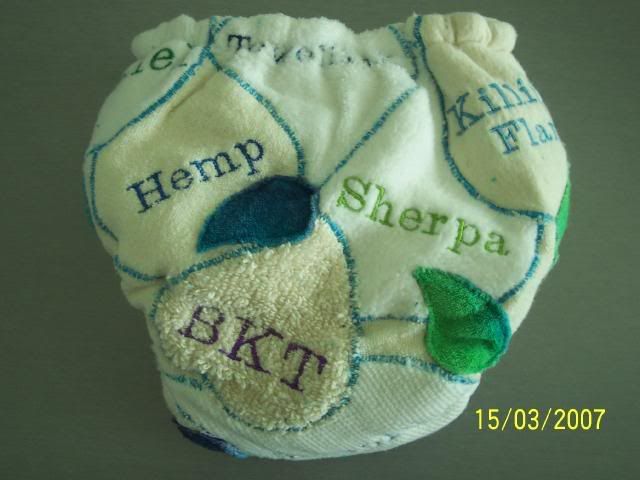 Learn a new skill
- a PUL pocket with all sorts of skills for toddlers - on the front there's velcro and toggles, on the back there's a zip, snap, button, clip and ribbon to tie.
Note:
* Voting online closes Monday
* Voting was also done in person at today's nappuccino. The results from the manual voting will be added to the online votes to give us the overall winner.